Tucson, AZ Gun Law Attorney

Defense Lawyer in Pima County for Clients Facing Weapons and Firearms Criminal Charges

At The Behan Law Group, we are fully committed to helping our clients understand and protect their rights to own, possess, and carry firearms in accordance with Arizona law and the Second Amendment to the U.S. Constitution. We believe that it is extremely important for Arizona residents and visitors to the state to know their rights and to have the opportunity to exercise them.

Our knowledgeable team also provides aggressive, responsible defense representation to those facing gun-related criminal charges. The laws that pertain to guns in Arizona are relatively more permissive than they are in many other states, but violations of these laws carry serious penalties. If you or a loved one has been charged with a weapons violation, we have the experience, skill, and resources to help you.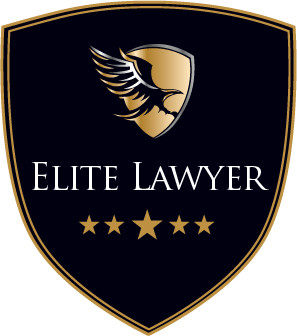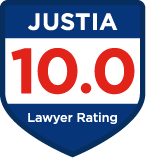 Prohibited possessor cases

Open carry violations

Concealed carry violations

Carrying a gun in a prohibited location

Failure to notify law enforcement

Possession of an illegal weapon

Weapons trafficking

Federal gun charges

Use of a gun in the commission of a crime
Second Amendment
The Second Amendment to the United States Constitution promises that "the right of the people to keep and bear arms shall not be infringed" by the government. While this idea might be controversial in some circles, there is little debate among gun owners. In fact, many believe that the rights guaranteed by the Second Amendment are the most crucial of all of our constitutional rights for the purposes of securing and protecting the American way of life.

At The Behan Law Group, we work hard every day to protect the Second Amendment rights of our friends and neighbors in the Tucson area. Our goal is to help you understand the gun laws of the state of Arizona so that you can exercise your right to keep and bear arms.
Top Tips for Gun Safety
Attorney Michelle Behan is a decorated veteran of the United States Navy and a former Special Agent of the FBI. She has undergone extensive weapons training from a variety of top instructors, and all of them continually emphasized the importance of safety around firearms. Gun safety rules apply to all types of firearms, including rifles, shotguns, and handguns, as well to people of all ages:
1
Always handle a gun as if it is loaded.
2
Never point a gun toward anything you do not intend to shoot, kill, or destroy. No exceptions.
3
Keep your finger outside of the trigger guard until you are ready to fire.
4
Always be certain of your target and what lies beyond it.
5
Learn how your gun works mechanically and how it feels when the gun is working properly.
6
Use the right ammunition for the gun and your intended purpose.
7
Always check the barrel for obstructions before loading the gun.
8
Do not depend on a gun's safety switch to prevent it from firing.
9
If the gun does not fire when you pull the trigger, hold your position for several seconds before carefully unloading the weapon.
10
Always know your surroundings when handling or holding a gun.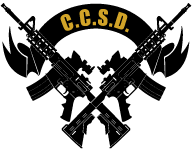 Concealed Carry and Self Defense
Arizona is a "constitutional carry" state with "stand your ground" laws for the purposes of self-defense. "Constitutional carry" means that you do not need to obtain a license or permit to open carry or concealed carry a firearm. The state's "stand your ground" laws do not require you to retreat if you are attacked or assaulted, as long as you are not trespassing or committing a crime. You have the right under Arizona law to use force that is in proportion to the threat against you or your family. The state's "castle doctrine" laws give you the same rights in your home.
While the laws of Arizona are designed with these important rights in mind, there are situations in which you may need to defend your actions in legal proceedings. The team at The Behan Law Group will work hard on your behalf, no matter how serious your situation may seem.
Frequently Asked Questions
How old do I need to be to own a gun?
In general, you must be 18 years old to buy and possess a gun in Arizona. Those who are under 18 may only possess a gun under the supervision of a parent, guardian, or grandparent. Exceptions are generally made for minors between ages 14 and 17 for hunting, shooting competitions, and target practice.
Do I need to obtain a Concealed Weapons Permit to concealed carry?
Arizona does not require a permit for concealed carry. Individuals who are age 21 or older and not prohibited possessors are allowed to concealed carry. Arizona Concealed Weapons Permit grants some additional privileges and allows you to carry a concealed weapon in any state that has a concealed carry reciprocity arrangement with Arizona.
What types of guns can I own?
Arizona law offers relatively few restrictions on the types of guns that residents can own. You can own most semi-automatic firearms, including handguns, rifles, shotguns, and so-called "assault weapons." Machine guns, short-barreled rifles, and sawed-off shotguns are not legal to own.